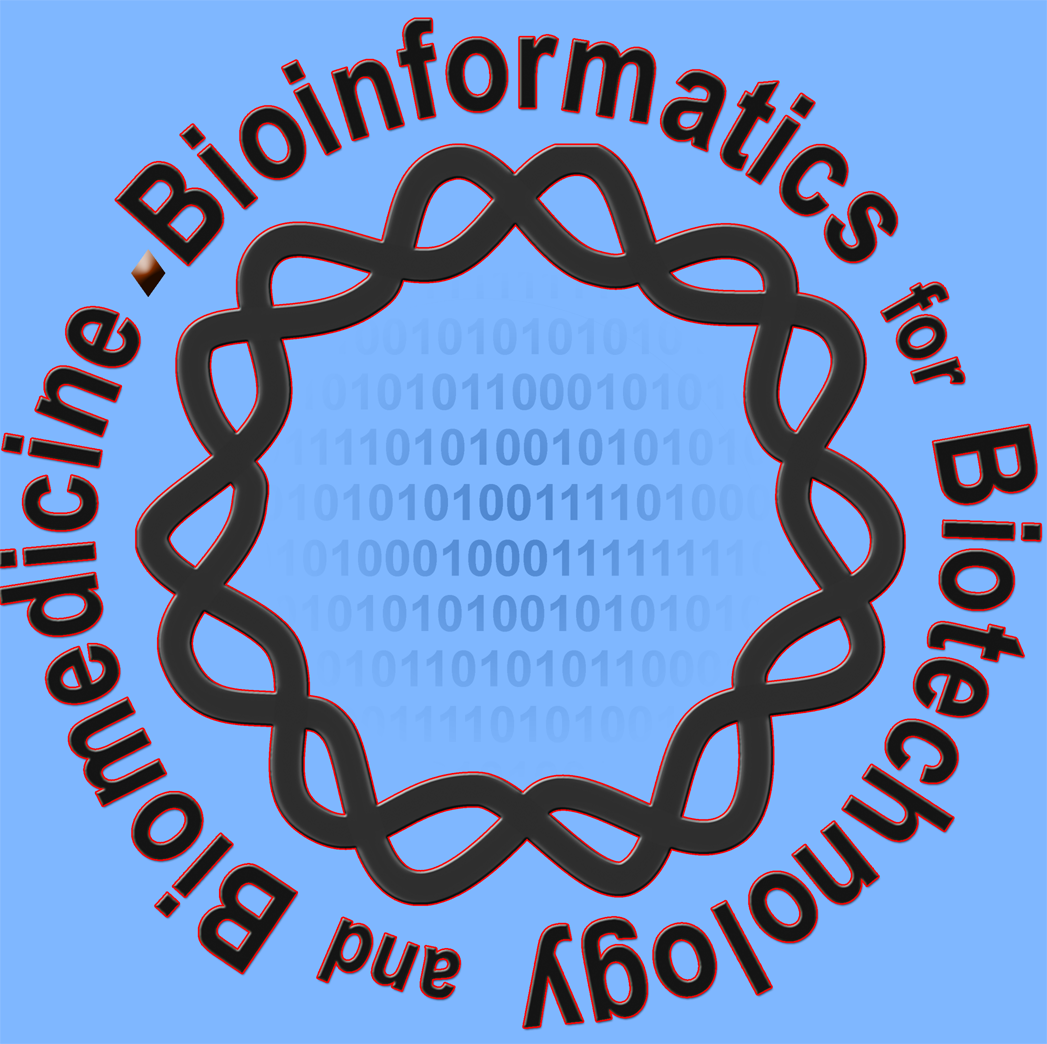 10th CeBiTec Symposium
Bioinformatics for Biotechnology and Biomedicine
including a special session on the German Network for Bioinformatics Infrastructure (de.NBI)
Center for Interdisciplinary Research (ZiF), Bielefeld University
March 23 – 25, 2015



Registration Deadline -

March 15, 2015

The Center for Biotechnology (CeBiTec) of Bielefeld University cordially invites you to attend the 10th CeBiTec Symposium entitled
"Bioinformatics for Biotechnology and Biomedicine"
The conference will be held at the Center for Interdisciplinary Research (ZiF) of Bielefeld University from March 23rd to 25th, 2015.
The conference focusses on bioinformatics as the central discipline providing tools for processing data arising from all kinds of genomics and postgenomics research. The major topics to be addressed are bioinformatics approaches to handle data from Genomics, Metagenomics, Transcriptomics, Proteomics and Metabolomics studies. In addition, a further session will be reserved for Modeling and Simulation of –omics data.
Another focus of the conference highlights the recent effort of the German Federal Ministry for Education and Research (BMBF) to establish a bioinformatics infrastructure in Germany (de.NBI). The last day of the Symposium is reserved for the de.NBI Initiative. In particular, the eight de.NBI-Service-Centers will be presented to the public.
The conference programme consists of plenary lectures, short oral presentations, poster presentations and two Distinguished Lectures (see CONFERENCE FLYER ). Furthermore, a Special Issue of the Journal of Biotechnology will be organized, which is open to all contributions presented at the 10th CeBiTec Symposium. I look forward very much to welcome you in Bielefeld!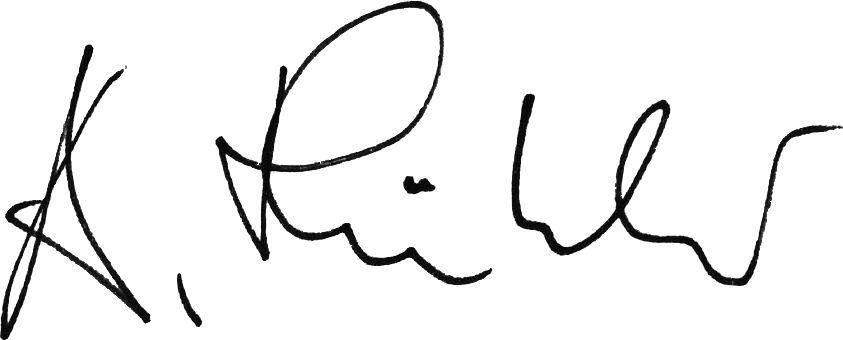 (Alfred Puehler, Chair of the Organizing Committee)
Distinguished Lectures
Rolf Apweiler(Hinxton/UK)
Bernhard Kuester(Freising/DE)

Invited Speakers
Niko Beerenwinkel (Zuerich/CH)
Joerg Bernhardt (Greifswald/DE)
Sebastian Boecker (Jena/DE)
Jürgen Cox (Martinsried/DE)
Dirk Evers (Heidelberg/DE)
Konrad Foerstner (Wuerzburg/DE)
Joern Kalinowski (Bielefeld/DE)
Ursula Kummer (Heidelberg/DE)
Andriy Luzhetskyy (Saarbruecken/DE)
Alice McHardy (Braunschweig/DE)
Katharina Noeh (Juelich/DE)
Christopher Quince (Glasgow/UK)
Alexander Schoenhuth (Amsterdam/NL)
Alexander Sczyrba (Bielefeld/DE)
Andreas Tauch (Bielefeld/DE)
Bjoern Voss (Heidelberg/DE)
Tilmann Weber (Horsholm/DK)
Speakers of the de.NBI Network
Michael Diepenbroek (Bremen)
Martin Eisenacher (Bochum)
Alexander Goesmann (Giessen)
Bjoern Gruening (Freiburg)
Oliver Kohlbacher (Tuebingen)
Christian Lawerenz (Heidelberg)
Wolfgang Mueller (Heidelberg)
Alfred Puehler (Bielefeld)
Uwe Scholz (Gatersleben)
Programme of the 10th CeBiTec Symposium
March 23rd, 2015
11:00 Registration & Snacks
13:00 Welcome Address
13:15 Introduction to the CeBiTec
13:30 Genomics of Microbes Relevant in Biotechnology and Biomedicine (Chair: Joern Kalinowski)
Andreas Tauch, Bielefeld University/DE: Killer and Commensal: Changing our Opinion about Corynebacterium jeikeium by Combining Wet-Lab Techniques and Bioinformatics
Andrij Luzhetskyy, HZI Saarland/DE: Biosynthetic Potential of Actinobacteria: Bridging Genomics and Natural Products
Tilmann Weber, TU Denmark/DK: Genomics-Driven Discovery and Engineering of Natural Products

15:00 Coffee break
15:30 RNA-Seq as a Tool in Biotechnology and Biomedicine (Chair: Alexander Goesmann)
Konrad Foerstner, Wuerzburg University/DE: RNA-Seq – a Powerful Tool for (Bacterial) Systems Biology
Joern Kalinowski, Bielefeld University/DE: High Resolution Analysis of Transcriptomes from Actinobacteria
Bjoern Voss, Freiburg University/DE: Double Comparative Transcriptomics Reveals Complexity, Conservation and Diversity of Bacterial Transcriptomes
17:00 Coffee break
17:30 The German-Canadian Graduate School in Genome Bioinformatics (Chair: Roland Wittler)
Niko Beerenwinkel, ETH Zuerich/CH: Modeling Cancer Evolution from Genomic Data
Alexander Schoenhuth, CWI Amsterdam/NL: Haplotype Assembly for Future-Generation Sequencing Reads
Dirk Evers, Molecular Health GmbH, Heidelberg/DE: Comprehensive Treatment Decision Support: The Keystone of Personalized Medicine
19:00 Distinguished Lecture – Bernhard Kuester, TU Muenchen/DE: Human Proteomes: From Basic Science to Understanding Drug Action
20:00 Mixer/Poster Presentations
March 24th, 2015
09:00 Bioinformatics for Metagenomics and Single Cell Analyis (Chair: Andreas Schlueter)
Christopher Quince, University of Warwick/UK: Reconstruction of Genomes from Metagenomes Using Coverage and Composition
Alice McHardy, HZI Braunschweig/DE: Gaining Insight into the Uncultured Microbial World by Computational Metagenome Analysis
Alexander Sczyrba, Bielefeld University/DE: Metagenome, Metatranscriptome and Single Cell Genome Sequencing of Biogas-Producing Microbial Communities
10:30 Coffee break
11:00 Data Processing in Proteomics/Metabolomics (Chair: Stefan Albaum)
Joerg Bernhardt, Greifswald University/DE: Omics Meets Aesthetics – Requirements for Data Visualization in Functional Genomics
Juergen Cox, MPI Martinsried/DE: Computational Proteomics for Biomedical Research with the MaxQuant Platform
Sebastian Boecker, Jena University/DE: Elementary, my Dear Watson: Fingerprint Search in Molecular Structure Databases
12:30 Lunch
13:30 Modeling and Simulation (Chair: Karsten Niehaus)
Katharina Noeh, FZ Juelich/DE: Arts Meets Science: Visual Workflows for 13C-Metabolic Flux Analysis
Karsten Niehaus, Bielefeld University/DE: Simulation and Experimental Verification of ColE1-Plasmid Production in Escherichia coli
Ursula Kummer, Heidelberg University/DE: Integrating Proteome Data into Whole-Genome Scale Metabolic Models
15:00 Coffee break
15:30 Short Contributions of Young Scientists (Chair: Alexander Sczyrba)
17:00 Coffee break
17:30 Distinguished Lecture – Rolf Apweiler, EBI Hinxton/UK: EMBL-EBI and ELIXIR: Providing Bioinformatics Research Infrastructure for Life Sciences
19:00 Conference Dinner

March 25th, 2015
09:00 The de.NBI Initiative (Chair: Alfred Puehler)
Alfred Puehler, Bielefeld University/DE: Introduction
Klaus-Peter Michel, Project Management Juelich/DE: Welcome Address
Christian Lawerenz, DKFZ Heidelberg/DE:HD-HuB: Bioinformatics Resources and Expertise in Human Genetics and Genomics, Human Microbiomics and Systematic Phenotyping of Human Cells
Alexander Goesmann, Giessen University/DE:The BiGi Resource Center for Microbial Bioinformatics
Martin Eisenacher, Bochum University/DE: Bioinformatics for Proteomics
Oliver Kohlbacher, Tuebingen University/DE CIBI – Tools for the analysis of complex high-throughput data
10:30 Coffee break
11:00 The de.NBI Initiative (continued, Chair: Alfred Puehler)
Bjoern Gruening, Freiburg University/DE: RNA Workbench in a Box
Uwe Scholz, IPK Gatersleben/DE: GCBN – The Role of Plants in de.NBI
Wolfgang Mueller, H-its Heidelberg/DE: NBI-SysBio: Systems Biology Standards and Data Management
Michael Diepenbroek, Bremen University/DE: The databases of the "Deutsche Netzwerk für Bioinformatik-Infrastruktur" (BacDive, BRENDA, PANGAEA and SILVA)
13:05 Closing Remarks
Afternoon Session for de.NBI consortium (de.NBI participants only)
14:00 Plenary meeting of the de.NBI consortium
16:00
Organizing committee
Stefan Albaum
Tanja Dammann-Kalinowski
Alexander Goesmann/Giessen
Joern Kalinowski
Karsten Niehaus
Alfred Puehler (Chair)
Andreas Schlueter
Alexander Szcyrba
Werner Selbitschka
Jens Stoye
Andreas Tauch
Stefan Weidner

Registration
Please register to the conference by using the ONLINE REGISTRATION. Deadline for registration: March 15, 2015

Submission of Abstracts
Please submit your poster presentation abstract by using the online registration above. Six of the most competitive posters will be selected for oral presentations (15 min each) in the session Short Contributions of Young Scientists. Deadline for submission: March 09, 2015
Registration fee
Attendee's affiliation/status:
| | |
| --- | --- |
| academia | € 150 |
| industry | € 250 |
| student | € 50 |
The registration fee covers the conference materials including book of abstracts, snacks, coffee and lunch and conference dinner.
Please follow the payment details provided by the ONLINE REGISTRATION process.
Accommodation

We have reserved a limited number of rooms at discounted rates for participants:
B&B Hotel Bielefeld
(reference 62926229) 52 EUR per night (excluding breakfast)
Telephone: +49 521 30 43 30
Fax: +49 521 30 43 34 44
Email: This email address is being protected from spambots. You need JavaScript enabled to view it.
Hotel Bielefelder Hof
(reference 10th CeBiTec Symposium) 80 EUR per night (including breakfast)
Telephone: +49 521 52 82 0
Fax: +49 521 52 82 10 0
Email: This email address is being protected from spambots. You need JavaScript enabled to view it.
Arcadia Hotel Bielefeld
(reference 143490) 75 EUR per night (including breakfast)
Telephone: +49 521 52 53 0
Fax: +49 521 52 53 444
Email: This email address is being protected from spambots. You need JavaScript enabled to view it.
Conference venue
The conference will be held at the Center for Interdisciplinary Research (ZiF) of Bielefeld University, Methoden 1, 33615 Bielefeld.
Travel Information
Detailed information on how to travel to Bielefeld and the Center for Interdisciplinary Research of Bielefeld University can be found HERE .
Further Information
For further information please contact This email address is being protected from spambots. You need JavaScript enabled to view it.
Acknowledgement
The 10th CeBiTec Symposium is supported by grants 031A190 and 031A532B of the Federal Ministry of Education and Research (BMBF) .