BRF
The Bioinformatics Resource Facility (BRF) operates a complex and highly specialized hardware and software infrastructure which forms the basis for the academic and scientific activities within CeBiTec.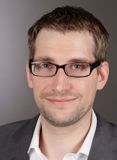 group leader:
Dr. Stefan Albaum
homepage of BRF
History
The BRF's origin dates back to 1998 when its predecessor unit was started with two staff members operating a single file and backup system providing service for a dozen workstations and a handful of laboratory computers. During the last decade the hardware infrastructure has been continously expanded so that a growing staff is able to develop and maintain a bioinformatics platform that receives widespread national and international attention.
Profile
One of the BRF's key tasks is the structured acquisition and storage of experimental data and – to the greatest possible extent – the automated processing of that data. It is achieved with the aid of a compute cluster that accesses the required data via high-performance network links on storage and database systems.
Computing Infrastructure
In addition to a flexibly deployable general purpose compute cluster the BRF operates several purpose computer systems in order to be able to cope with the ever increasing requirements for complex bioinformatics analysis. Among these compute nodes are systems capable of running hardware-accelerated BLAST searches and several GPU systems that are used to perform short-sequence mapping operations. (more info)
Global Access
All services provided by the BRF are accessible from almost everywhere in the world by either web interfaces or directly via the Bioinformatics Desktop that is available on thin client terminals. Deploying this technology is possible wherever an Internet connection is available and represents a convenient and cost-effective tool for national and international collaboration that often involves the processing of huge data sets.